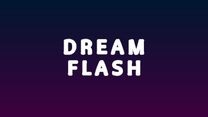 Welcome to the Dream Flash Wiki
The official wiki page for Dream Flash, a rogue-like bullet hell game developed by Ramaf Party.
The game is currently in Early Access which is accessible through Steam for $6.99.
Early Access is currently in Demo 9.5 of 18, The full release is expected to come out sometime in 2020(?).
(For now, all pages will be listed in the info category at the bottom of each page.)
Latest activity